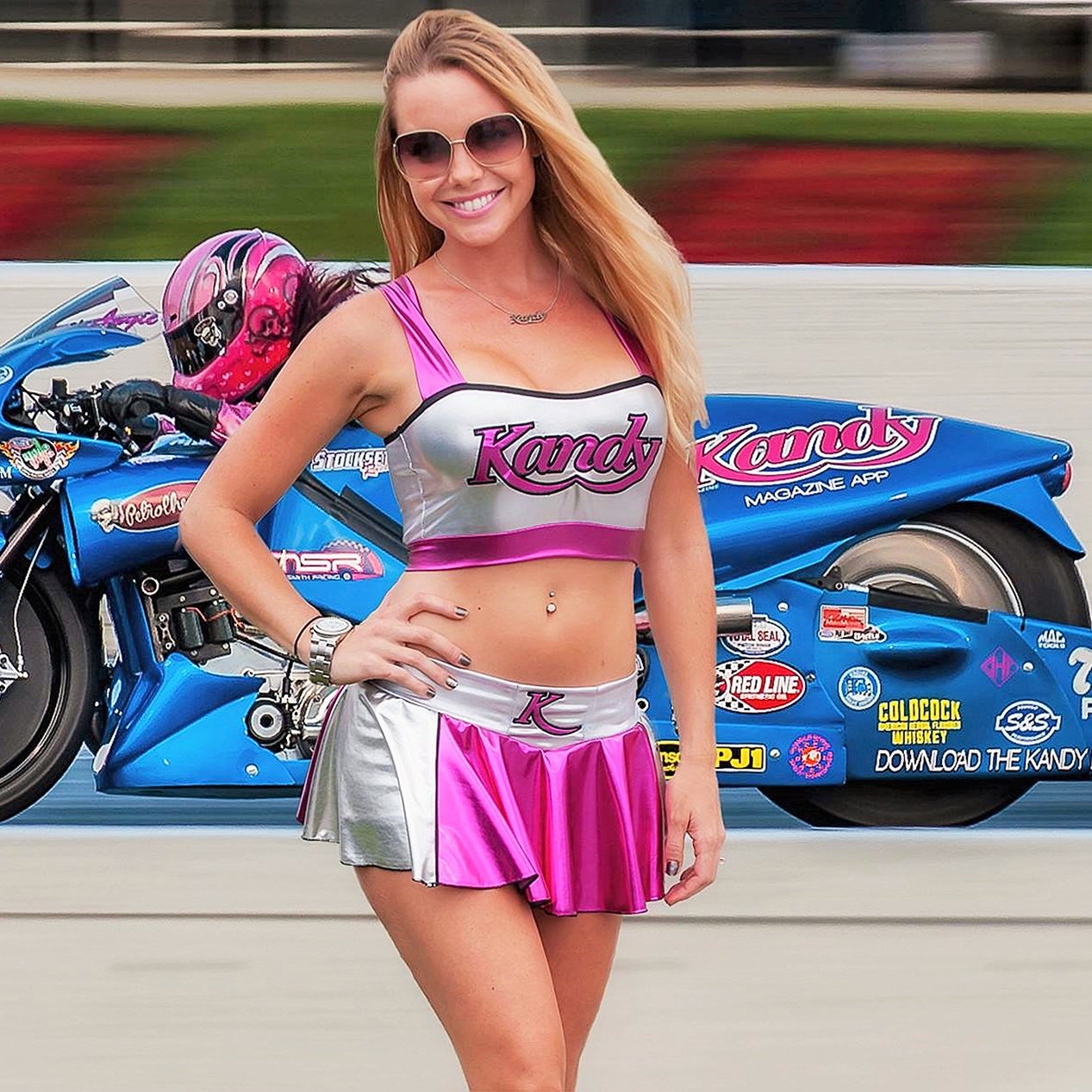 Miss 200 Miles Per Hour, NHRA Pro Stock Motorcyle racer Angie Smith is our guest as she discussed being the first female to go 200 MPH on a drag race bike.
We play another round of Kandy jeopardy marrying stories from the Kandy magazine sponsorship of Angie and the NHRA.
We recap the stars of sports and entertainment we recently loss includind Eddie Van Haleln, Berta of Two and a Half Men, Bob Gibson, Joe Morgan and Lou Brock.
Intro and exit music: Faded by Sons on Fire